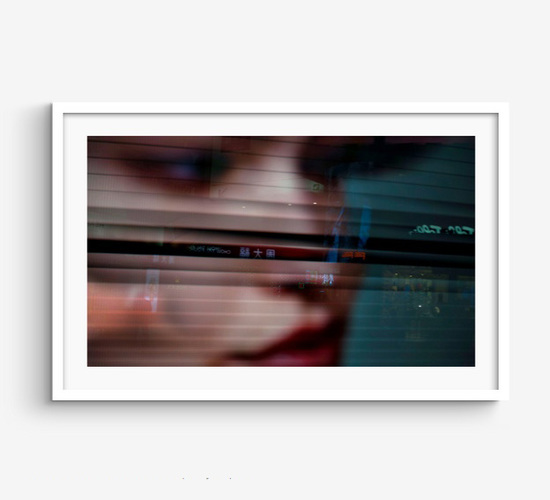 PRINTING PROCESS
-Epson Archival Pigment inks.
PAPER TYPE
(please note. The artist chooses either semi gloss or matt paper as a preference for a particular body of work. A decision based on what he believes has the correct textural and visual properties to match the particular series displayed. You will find the papertype listed next to each image or series on the respective gallery pages).
-Hahnemuhle:
Originating from Germany and coupled with a rich heritage,
Hahnemühle
as a brand has been making premium fine art paper since 1584. Used by the most discerning artists, painters and photographers worldwide, it is considered one of the best archival papers in the world available for artists to express their work, without compromising on quality.
Semi Gloss
Photo Silk Baryta 310gs:
Photo Silk Baryta is a cellulose paper with an optimised inkjet coating for photo application, it is perfectly suited for photo and poster prints. The baryta coating gives the impression of a traditional silver halide photo paper.
The smooth, creamy white paper with its silky gloss finish produces a very good print quality, ensuring the best results for daily printing.
Cellulose based inkjet paper with 310 gsm
Smooth, non-textured surface
White
Silky gloss finish
Optimised inkjet coating for photo application
Perfectly suitable for daily use
Matt
PhotoRag BrightWhite 310gsm:
Photo Rag® Bright White is a bright white cotton art paper with an inkjet coating specially tailored for FineArt printing. The lightly defined felt structure and characteristic soft Photo Rag® feel gives every FineArt print an incredible depth and three-dimensional appearance. Combined with the matt premium inkjet coating, this produces impressive FineArt prints boasting vivid colours, deep blacks and extraordinary reproduction of detail. The bright white of the paper also creates particularly brilliant results for high contrast images. The acid- and lignin-free Photo Rag® Bright White meets the most exacting requirements for age resistance and is perfect for reproducing FineArt photographs and works of art.
310 gsm, 100% cotton
Bright white
Characteristic, beautiful defined felt structure
Matt premium inkjet coating for outstanding print results
Acid- and lignin-free
ISO 9706 conform / museum quality for highest age resistance
-
Tecco:
extraordinary quality, highest colour fidelity and very fast drying times, making them an excelent choice for digital photos using inkjet printers. With a unique choice of matt, satin and gloss finished papers as well as canvas media, TECCO offers a very wide assortment that also includes several archival papers, tested and certified by the renowned Wilhelm Imaging Research (WIR).
Semi Gloss
Tecco BT270 Baryt:
270g/m².
This fibre-based substrate with its smooth, silky surface has the properties typical of a classical barite photo paper. Its triple coating makes it perfectly suited for razor-sharp prints rich in contrast. With its unique exhibition quality it is equally suited for colour and b/w reproductions. The BT270 paper is 100% acidfree and therefore extremely resistant to ageing. It has the classical look and feel of a traditional silver halide barite paper.
-Ilford
Matt:.
Fine Art Textured Silk 270gsm.
Offers a 25% cotton and 75% cellulose alternative capable of delivering stunning contrast and sharpness with a large color gamut. Also perfect for black and white reproduction.
Key Benefits
Warmtone Paper
Excellent image sharpness
Smooth pearl surface
Alpha-Cellulose
EDITIONS
Extra Large Prints. Editions of

3 (three)

+ 1 artist proof
Large, Medium & Small Prints. Editions are of

5 (five)

+ 1 (one) artist proof.
All prints come with a signed and stamped certificate of authenticity.
DELIVERY
Shipping costs are calculated via express airmail/courier to your destination. Prints shipped from the artists fine art print specialist in either South Africa or Hong Kong. We will make sure to include a statement which proofs the originality of the work for a duty free entry into non-EU countries. However, it can happen that in some cases duty costs will be charged for the consignee.