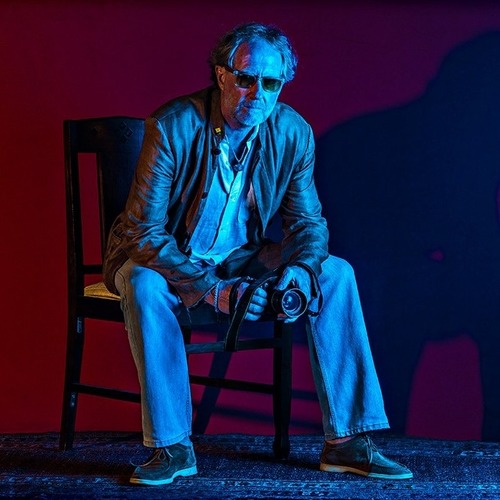 LIFE CHRONOLOGY

1963
Born. Bradford, England

1975 – 1985
Johannesburg South Africa

1985 – 1989
London

1990 – 1997
Hong Kong

1997 – 1999
Johannesburg South Africa

2000
New York

2001 – 2003
Cape Town South Africa

2004
Paris

2005
Cape Town

2006
Seoul

2007-2008
Cape Town

2008-2016
Saigon Vietnam

2017
Phuket

2018-2022
Penang Malaysia

2022-2023
Taipei Taiwan


Published Editorial

GEO (Germany), GEO (France), GEO Special (Germany),GEO (Russia) GEO Saison (Germany),Frankfurter Algemeine Zeitung, Financial Times (UK), National Geographic Adventure (USA), National Geographic Traveler (USA), Toyota Infront Magazine (UK), Landrover ONELife Mag (UK) Guardian (UK), Restaurant Magazine (UK), Guardian on Sunday (UK), MERIAN Magazine (Germany), 100 Ideas Jardin (France), Conde Nast Traveler (USA), Air France Madam (France), Outside Magazine (USA), World Traveler (USA), New York Times, Departures (USA), International Herald Tribune, New York Times, Asia Inc (Hong Kong) Discovery (HK), Expression (Amex Publishing), Islands Magazine (USA), Forbes Magazine (USA), Travel & Leisure (USA) Town & Country (USA),Orient Magazine (Hong Kong), Morning Calm (Korean Air), Silk Road (Dragon Air) Business Traveller (Hong Kong), Business Traveller (UK), Mandarin Oriental (HK), Outside Magazine (USA) Lufthansa Magazine (Germany).

Published Advertising

Couldrey Jones (Hong Kong), Thompson's (HK), Thompson's Megacom (HK), Couldrey Jones (HK),Couldrey Jones (HK), BATES Advertising (Thailand), Old Shanghai Firecracker Factory (South Africa),Grey Advertising (SA), BLGK BATES Advertising (HK), Ogilvy & Mather (SA), Mc Cann Erickson (SA), Network (SA), Saatchi & Saatchi (SA), SMLB Leo Burnett (SA), The Agency (SA), Grey Advertising (SA), DMB&B (SA), King James Advertising (SA), Ogilvy & Mather (SA), TBWA Fusion (SA), TBWA Paris Nissan Z350 'cops' Cannes '05,, TBWA Paris Spontex Cannes Silver '05, TBWA Fusion, Jupiter Drawing Room (SA), Joe Public (SA).


Published Corporate
Business Enterprises Dong Fang Hotel Brochure China, HKTDC (Hong Kong Trade Development Council) Hill & Knowlton H.K. Ltd, Re-Act Communications Credit Lyonnaise, Hilton Hotel Hong Kong, Dalat Resorts Inc, Dalat Pine Lake Golf Course, Island Shangri-La Hotel. Hong Kong, Kowloon Shangri-La Hotel Hong Kong, Park Lane Hotel Hong Kong, DWC Tang Development China Club-Peking, International Herald Tribune China Summit-Beijing, DWC Tang Development. China Club Peking, Shanghai Tang Hong Kong, International Herald Tribune-Korea Summit, Stocks Leisure Resorts. Bakubung, Kwa Maritane, Andersen Consulting (SA), The Yamu Thailand, Movenpick Jordan., Abu Dhabi Golf & Equestrian Centre, Pearl Valle golf estate Cape Town, New World Hotel Saigon, Ramana Hotel Saigon, DWP Saigon, Veolia Water Systems,, Aqua Expreditions. Ale Heavy Lift UK, Strategic Marine Australia, Sofitel, Sun International, Tauzia, Thailand Yacht Show

NGO's

Greenpeace Africa, Medicine Sans Frontiers, British Red Cross.
Books
Guidebook Co: Illustrated Guide to Macau, Illustrated Guide to Shanghai/Beijing
Ismay Publications: Welcome to China '91-Beijing/Canton/ Shanghai Welcome to China '92- Silk Road APA Insight Guides Hong Kong Guide
Odyssey Productions: The Cutting Edge
Studio Publications: Colour and Noise 40 Years of the Macau Grand Prix
O&A Editions: Return to the Heart of the Dragon
Struik/New Holland: Karoo Moons. A Photographic Journey.
GEO (Gruner & Jahr): Die Schonsten Bilder- SUD AFRIKA

Awards

Cannes Lion festival and D&AD for his advertising work, and has been included in the prestigious London Association of Photographers awards 2007 & 2008 and SILVER 2009.
Solo Exhibitions

2019. The Red Corporation. The Foreign Correspondents Club. Hong Kong
2018. Neonopolis. Le Galerie. Hong Kong.

2013. Pathway to Pureland. RMD Gallery, Saigon.

2008. Karoo Moons. 3rd Eye Gallery. Cape Town, South Africa.

Group Exhibition.

2011. MOP. Cape Town Month of Photography. Cape Town, South Africa.

Client & Collectors

collectors in: Vietnam, South Africa, USA.

Multi-Media Film

2011. The Crest Hotel. CHP:DOX Copenhagen Documentary Film Festival. (personal request and appraisal by Nan Goldin)

2011. The Crest Hotel. Festival de Cinema Douarnenez. France.
2009. The Crest Hotel. Grahamstown Film Festival
2009. The Crest Hotel. Burn Magazine. (personal request to submit and show from Magnum photographer, David Alan Harvey for his ) on-line journal Burn.